12-12-12 – A Social Media Night with Günter Exel and Jörg Liemandt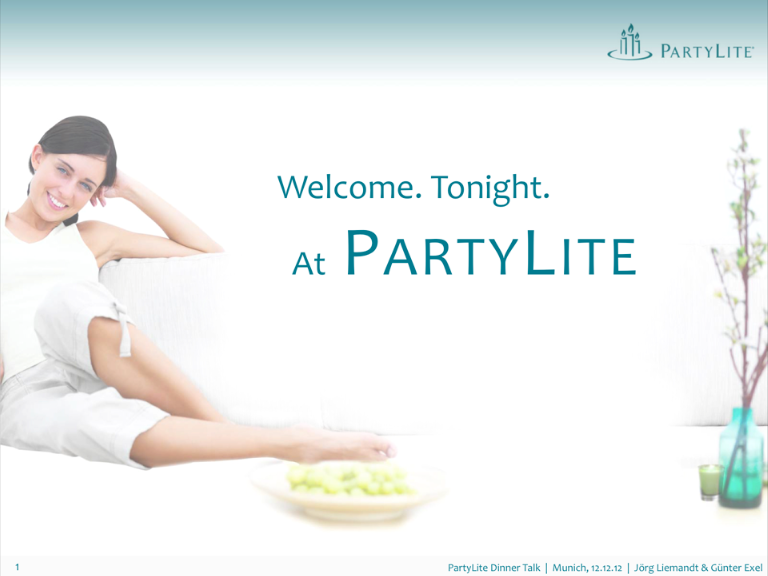 December 12th, 2012 – what a perfect day for an inspiring PartyLite evening! Some inspiring moments: That's what we want to share with you tonight at the Mövenpick Hotel in Munich. Well - who are we? We're Jörg Liemandt and Günter Exel – and we're up to hosting the PartyLite Dinner Talk for you!
Tonight, we want to tell you how to use social media platforms like Facebook, Twitter, Pinterest & Co for adressing your clients. For keeping in touch with them. We want to show you a set of cool (and simple) tools that will make things easier for you. 
And … we want to surprise you about how easy it is to share the fun of PartyLite events. We'll show you how to create and share vivid impressions via photos, videos and podcasts. Expect some live surprises since Günter is tweeting live – you can watch the results in the Twitter stream below! 
---